"There must be quite a few things that a hot bath won't cure, but I don't know many of them." — Sylvia Plath 
Water Magic: Sink into a bathtub full of healing. Here is a Do It Yourself recipes and a few tips on how to creatively blend  your own bath soak. Take a long soak in the tub warm the winter bones. 
For this particular soak I've created a blend filled with ingredients I can gathered on Sullivan's Island this winter. This soak smells 'heavenly'' and is named in  honor of the Stella Maris Cathedral on the point of the island. Stella Maris refers to Star of the Sea. 
This combination creates a heady dip for a winter mermaid when the beaches are isolated, the surf roars, and the fog rolls in.
This special bath blend contains crisp Bay Leaves, Cedar bits, and Roses. I added essential oils of Rose Absolute, a hint of Vetiver and additional Bay Leaf. These are added to a base of mineral salts (you can use Epsom Salt or Sea Salt), I like white salts for this blend as they are reminiscent of snow and the background looks beautiful against the green and red. I also add Honey or Coconut Powder as I find it really softens the skin. 
1. Gather your ingredients,, depending on where you live, you can forage the neighborhood, your kitchen cupboard or order online.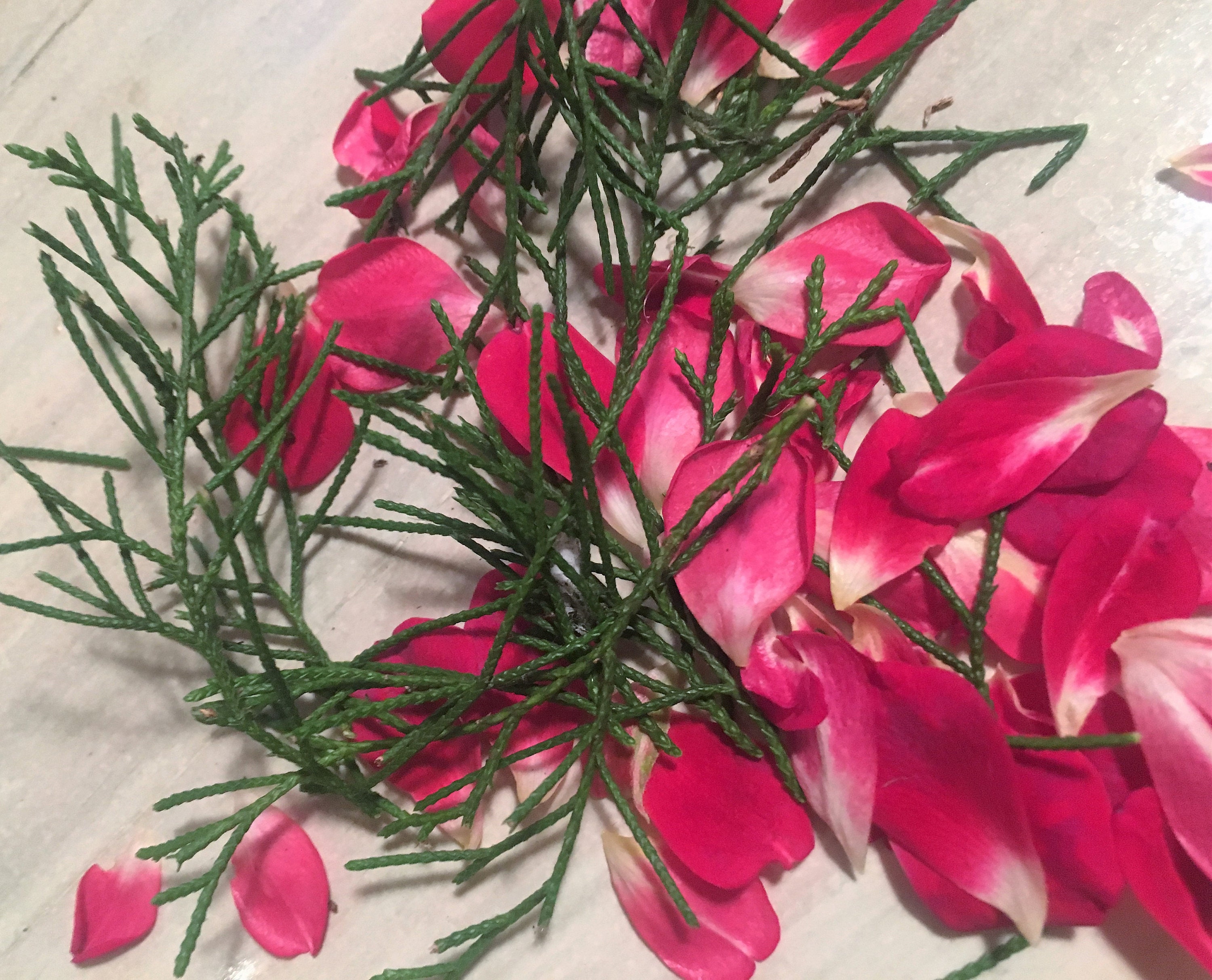 Hint: I find a good source for the powders is Starwest Botanicals, they have a variety of different powders to choose from, you can also get organic rose petals and buds from them, and your bath salts if you want to do that all under one roof.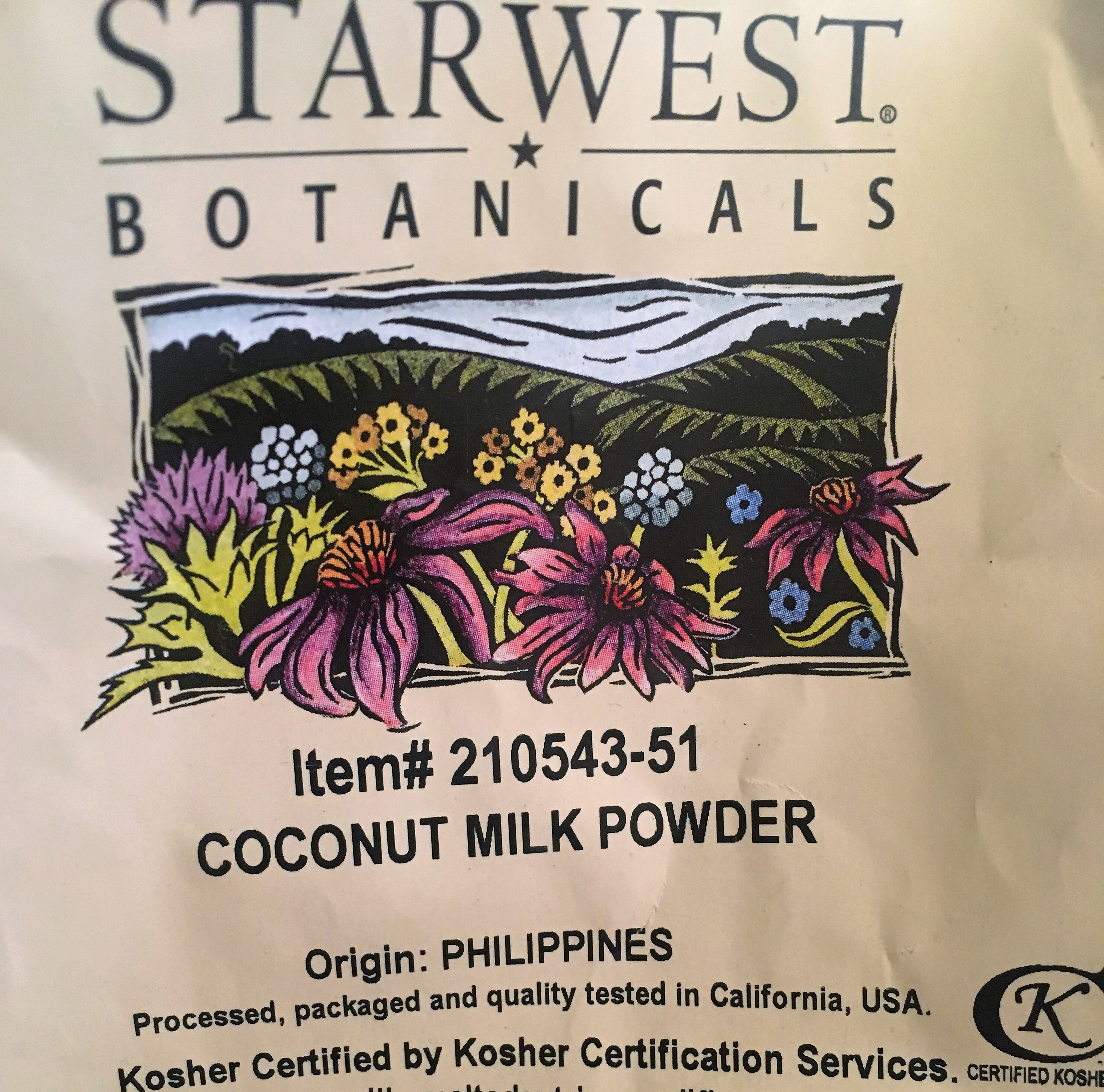 2. Blend together the salt and the powder. 
3. Tear up the bay leaves and add them to the mix, stirring everything in a large bowl or mortar and pestle if the salt needs breaking up. I love working with a mortar and pestle, they are essential and  powerful tools to have in your apothecar. In this recipe, they will open up the fragrance of the bay leaves as well, as give you a deeper connection into creating the soak. 
4. Add just a slight amount of oil, perhaps 1 tablespoon.  I like Sesame in the cooler months as it is warming, jojoba is another good choice. If you don't have either oil, you can always use olive oil which is a basic staple.  I source oils from a lot of different places,  but these oils  in particular I get from Amrita or Mountain Rose Herbs. Both Organic. This adds additional moisture to the body.
5. Now is a good time to add a few drops, 2-6of each essential oil, not too much.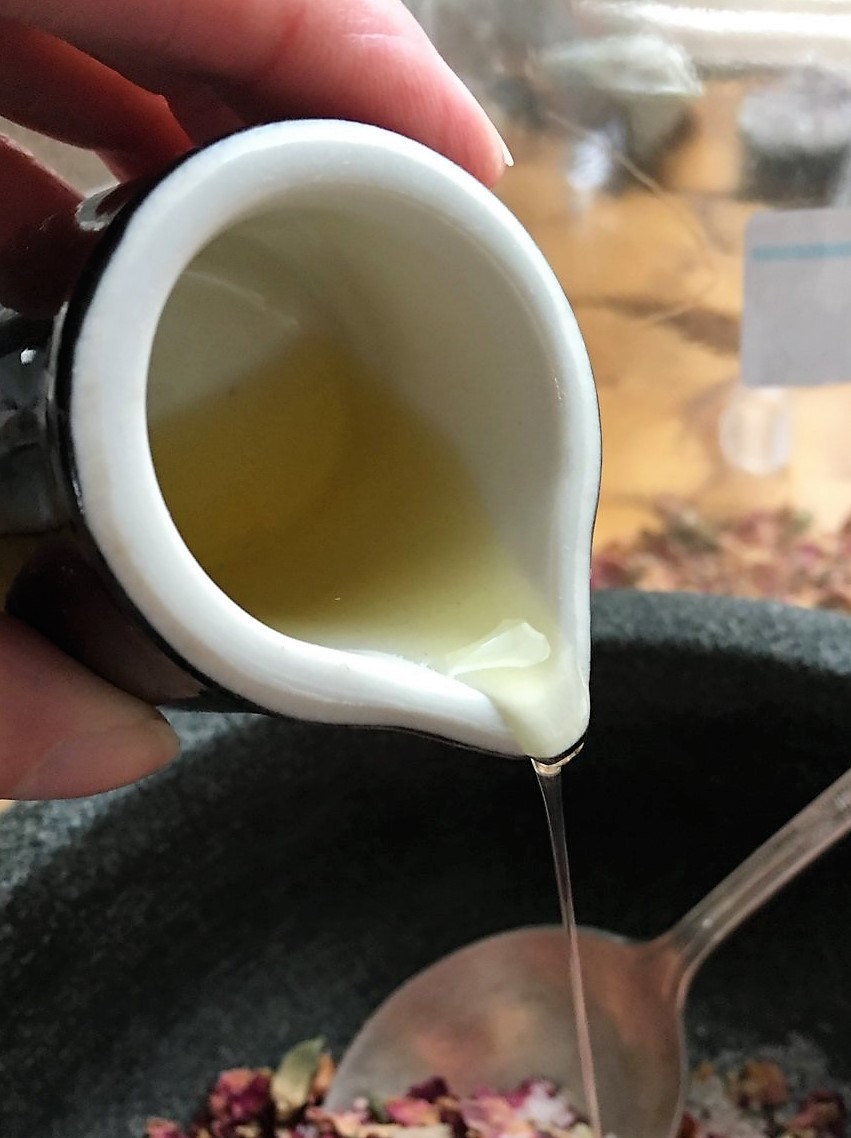 6.  Scoop your bath soak into a drawstring muslin bag to prevent having to clean up the tub, or if you like, leave it free and allow all the roses and leaves to float around you. I add the bag right before I step into the tub, letting it dissove while I soak, I find this allows for a stronger scent.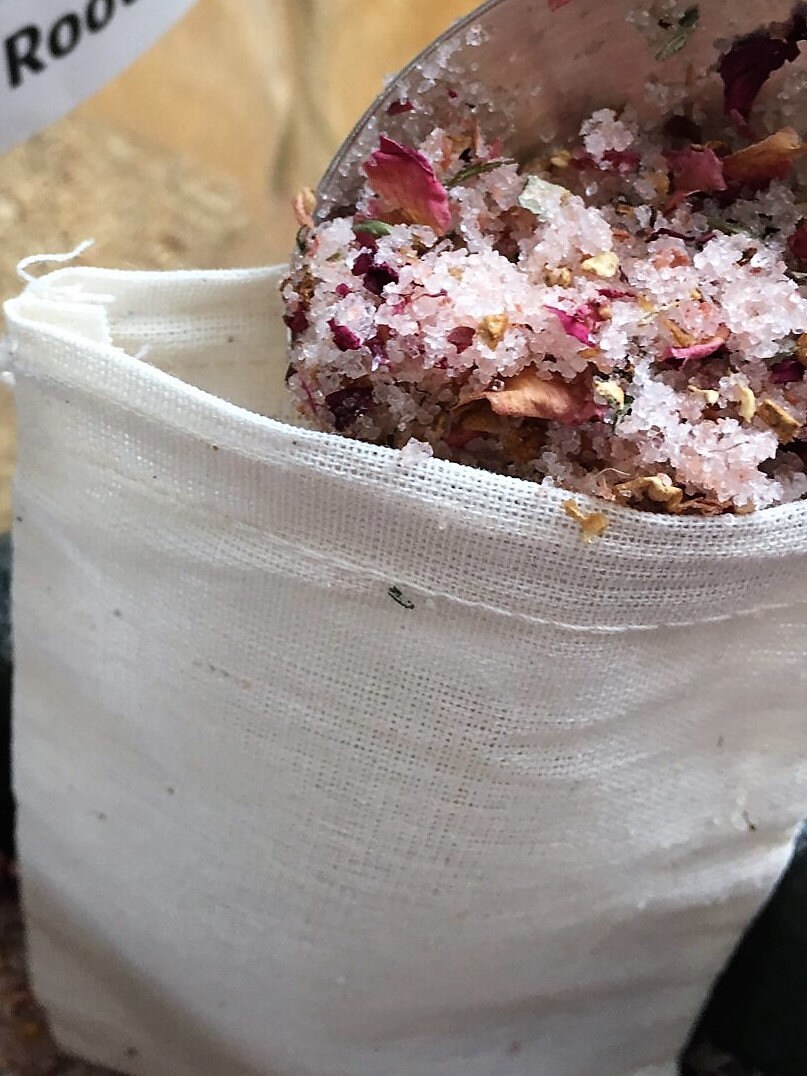 I tend to make this in small batches each time I want to bath, gathering the roses, cedar and bay together in a bag, and then just adding them to the salt, powder and oils when I am ready to soak. This keeps everything fresh and the salts from hardening and the soak from loosing its scent. 
Now your ready to make your own bath soak. Remember, according to Isek Dinesen, "The cure for anything is saltwater: sweat, tears or the sea."  Plus, I would add to that a warm saltwater bath. 

View of Stella Maris Church on Sullivans Island 
Ingredients (enough for one bath) 
1 cup combined Salt and Powder
2-3 Bay Leaves
Handful of roses, dried or fresh
1 Tbspn Jojoba, Sesame or Olive Oil 
2 drops rose
4 drops vetiver
2 drops bay leaf
Combine as above.