A quiet drive along a winding Tuscan road opened to this happy view of summer sunflowers, their beautiful faces turned to follow the sun. Inspired to stop for a brief photo shoot, we were awed by the sunflowers' majestic and imposing stature.
Absinthe Rabbit Introduces Sunflower, our latest product in the Summer Body Hydration series. 
SUNFLOWER is chock full of golden organic oils. A lovely batch of golden Calendula flowers infused in (of course) Sunflower oil. Golden Jojoba, plus a hint of Avocado oil and luxurious Babassou oil to add a creamy texture.  The skin loves all of these oils and combined they give sun parched skin an extra hydration boost and smooth texture. The softly scented Sunflower is a surprisingly fresh summer-green combination of fennel, juniper and sweet basil. Absinthe Rabbit shares its dream of never-ending fields of Tuscan Sunflowers with you by creating this bottle of sunny yellow oils to enhance your skin and your spirit.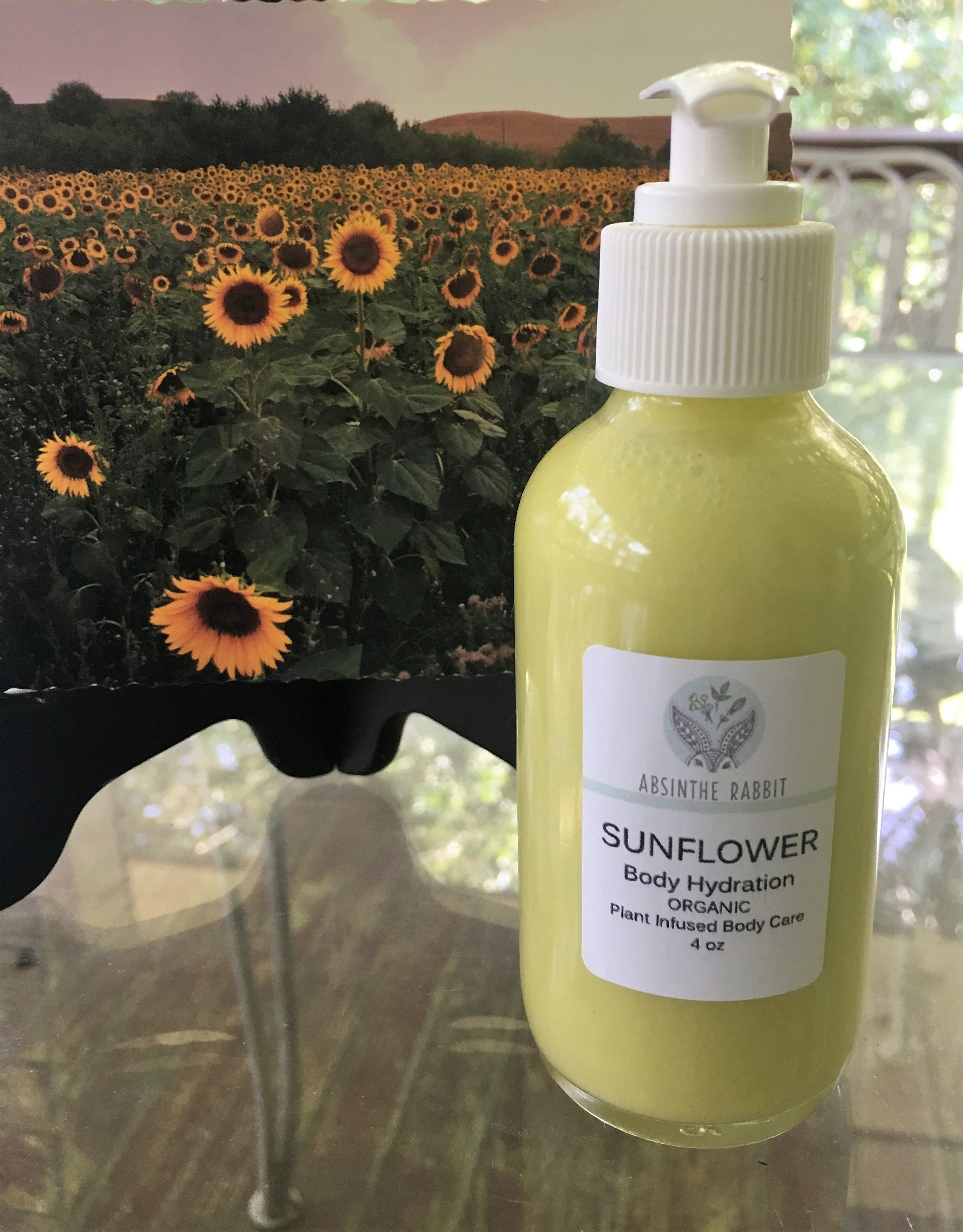 Ah! Sun-flower
Ah Sun-flower! weary of time, Who countest the steps of the Sun: Seeking after that sweet golden clime Where the travellers journey is done.  Where the Youth pined away with desire, And the pale Virgin shrouded in snow:  Arise from their graves and aspire,  Where my Sun-flower wishes to go.