Enjoy our Botanical Fragrance Samplers at a special price for a limited time.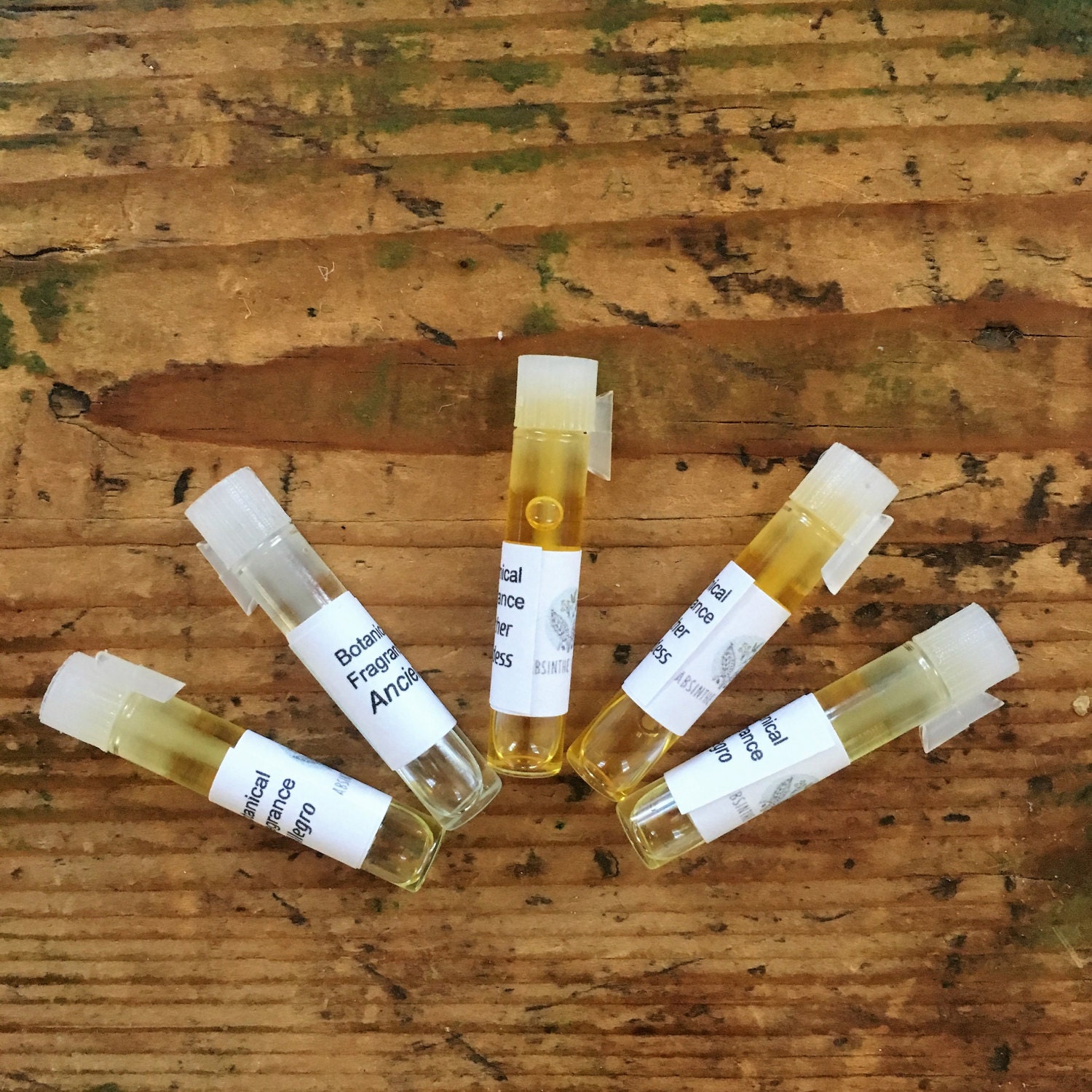 Pure Valentine flower and plant essences from the heart. This heart is made from items found in my yard and my jars. Lavender, rosehips, chrysanthamum,  calendula, and rose petals. 
As our love for  botanical fragrances grows, Absinthe Rabbit now offers 5 different botanical fragrance essences. Botanical, non synthetic, in a base of pure organic Jojoba oil which softens wherever it is applied. We recommend applying to pulse points, behind the ears, inside the elbows, behind the knees and down the frontal line. Divine. 
Allegro - Light and lively with rose and citrus
Mother Goddess - Jasmine, Cardamom and Rose for a nurturing scent
Jane - Earthy and seductive with Tuberose
Ancient - Filled with primordial spices and fragrant woods
Malabar - Floral and Spice meet earthy patchoulli
Scent is a very personal, selective process, one whiff can make your heart swoon. For a limited time, in celebration of Valentines Day, now through February 18th we will be offering for the first time, a selection of our sampler perfumes; two of them, Ancient and Malabar, have not even yet been released on the website and have only been sold at event. Each vial comes in its own resealable plastic and can be shared as a sweet token of affection to all your beloveds. 
Keep letting the scent come into you. Sharing our love isn't only just for one day.